Interesting article in Nikkei Asian Review about how German toymakers are showing a shift from production in China towards increased manufacturing in Europe. Manufacturers shifting to production in Germany includes Autec, makers of the Cartronic slot car racing system.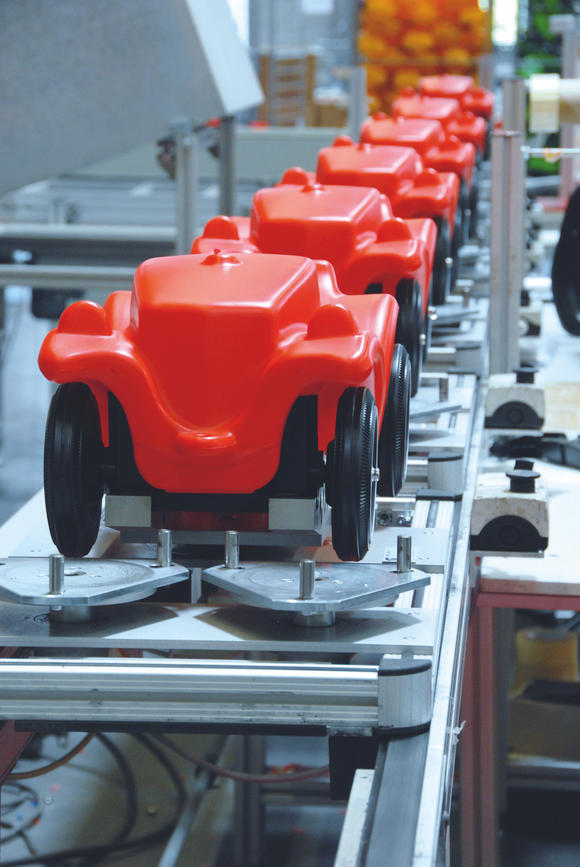 Some production heads back to Europe to speed up market response times
JENS KASTNER, Contributing writer
March 1, 2017
HAMBURG, Germany — Bucking the conventional wisdom that toy manufacturing can only be competitive in China, some German toymakers are shifting production back to Europe, including to Germany. Others are flourishing despite never having embraced low-labor-cost destinations.
"Although the focus is still on China, we have been recording certain changes, with the ratio of China-based production dropping by around 10% in the last two years, to around 70%, with Eastern Europe taking up most of the remainder," said Uli Brobeil, director of the German Toy Industry Association, known by its German initials DVSI.
The latest example of a German toymaker rethinking its China presence is Autec, based in Nuremberg, Bavaria, which makes the slot car racing system Cartronic. In late January Autec said that from this spring it will manufacture only in Nuremberg, having invested between 3 million and 4 million euros ($3.16 million and $4.21 million) in a new high-tech factory.
Read full article here: German toymakers rethink China manufacturing