Sometimes, we're not sure what's cooler: awesome cars, or toy cars. Case-in-point is this oh-so-sweet scale slot-car setup shared by Right Over Crest on YouTube. Mind you, this isn't a small slot-car track you find at big box stores for $60 – it's a very sweet large-scale build at a place called the Petrol Lounge in Austin, Texas. And well, just look at it.
– By: Christopher Smith – motor1.com
We don't have all the specifics on this build, but through our eyes it appears to be a 1:32 scale setup. The video description points to 
Slot Mods Raceways
 as the builder of this course, and the company didn't skimp on details. Aside from the fully-functional three-lane track, the miniature raceway is filled with everything you'd find at an actual road course, from sponsor banners to tire walls, guard rails, fencing, and a functional light-up leaderboard. There are workers scattered around the track, emergency vehicles on "standby," fans in the stands, and it's all mixed with landscaping and actual elevation changes that look fantastic.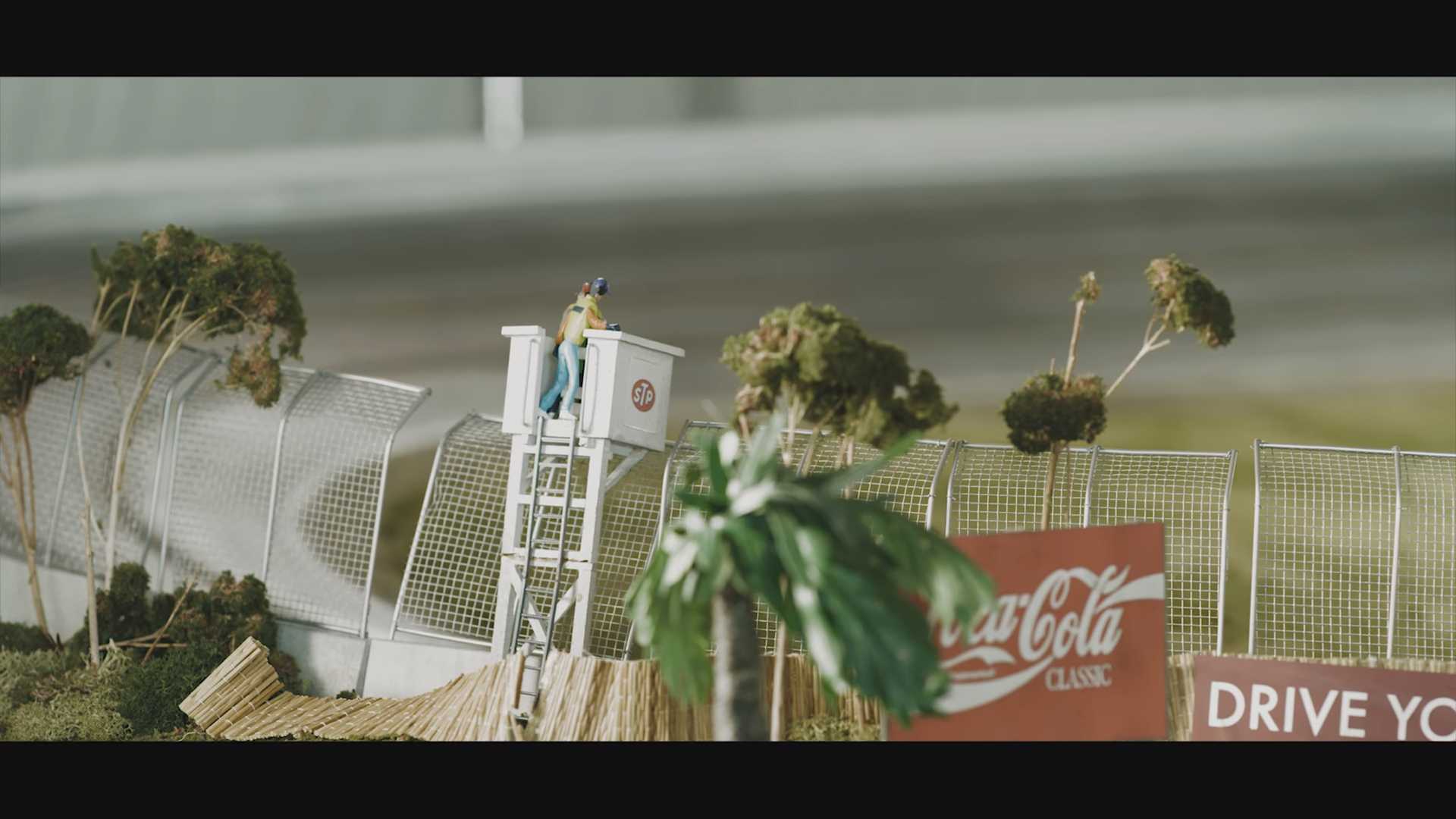 This isn't the first time we've seen such a cool slot-car setup, nor is this a new hobby by any means. Slot-car racing exploded back in the 1960s, with slot-car venues found all over America. Whereas today most slot-car hobbyists buy cars premade and race-ready, many present-day scale plastic model companies like Monogram and Revell sold slot car kits in 1:32 and 1:25 scale. That's not to say modern cars aren't open to modification or custom construction, but if you should happen upon some of those vintage 1960's racers take note of what you have. Some of them can be worth quite a bit of money these days.
These days radio control cars tend to get more of the glory, but slot-car racing isn't dead by any means. The United Slot Racers Association (USRA) was formed in 1968 and is still active today as the largest U.S-based organization. If the tracks on the pro circuit look half as good as this one, we might be adding another must-do automotive hobby to our ever-expanding list.
Read original article here: This Cool Slot Car Racing Video Makes Us Wish We Were Tiny