Slot Car Track Wiring Diagrams
Over the years, it has always been difficult to find a decent slot car track wiring diagram. I have seen many, but none as detailed, complete, and straight forward as these two track wiring diagrams done by AccuTech in 2004.
These diagrams can be used or adapted for all scales of analog slot car tracks: HO, 1/43, 1/32, & 1/24. Number of lanes can also be easily altered as needed.
Following are the two track wiring drawings.
Drawing 1 shows the overall track wiring diagram with controller stations and power supply.
Drawing 2 shows 4 different driver control panel variations, with and without optional reverse & brake switches, and TrackMate Lap Counter connections.
Click on the images below to open full sized images in a new window. Click again to enlarge.
Drawing 1 of 2: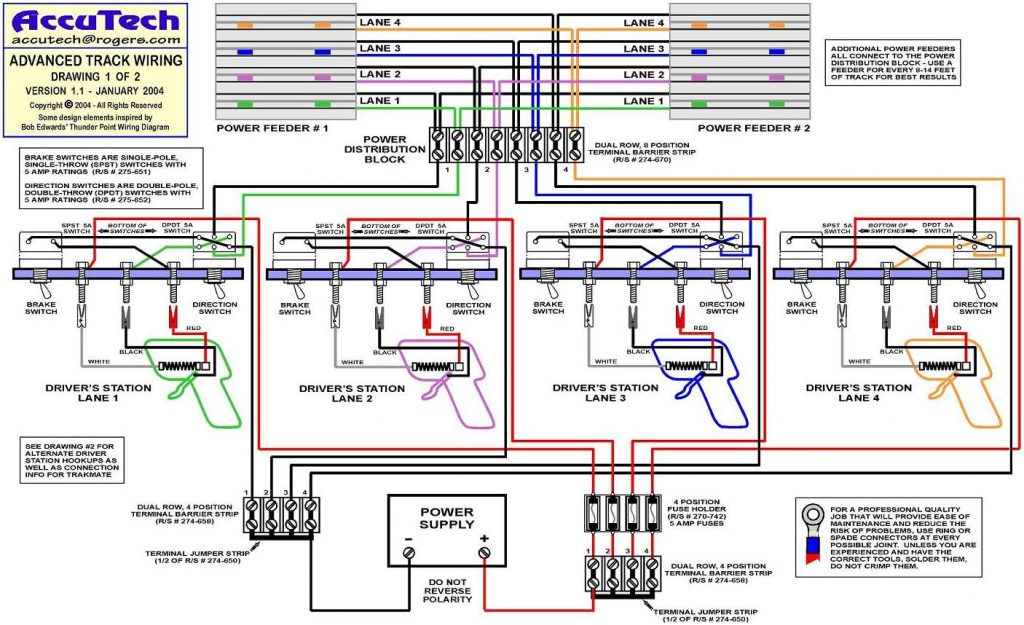 Drawing 2 of 2: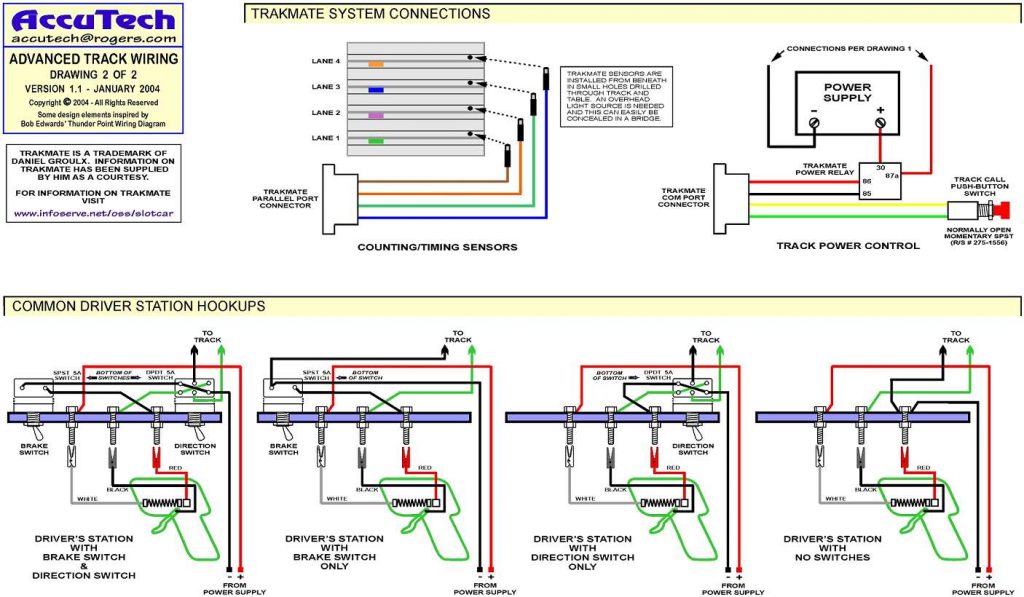 It is my hope that sharing these slot car track wiring diagrams will help many slot car racers who are building or rewiring their home slot car tracks, no matter what size or scale!
 – Paul Kassens
Old Weird Herald