Inside Buzz-a-Rama, the Last Slot Car Raceway in New York City
Buzz-a-Rama in Brooklyn NY – the last slot car raceway in New York City – is featured on "Untapped New York"
by 
Jan 15, 2020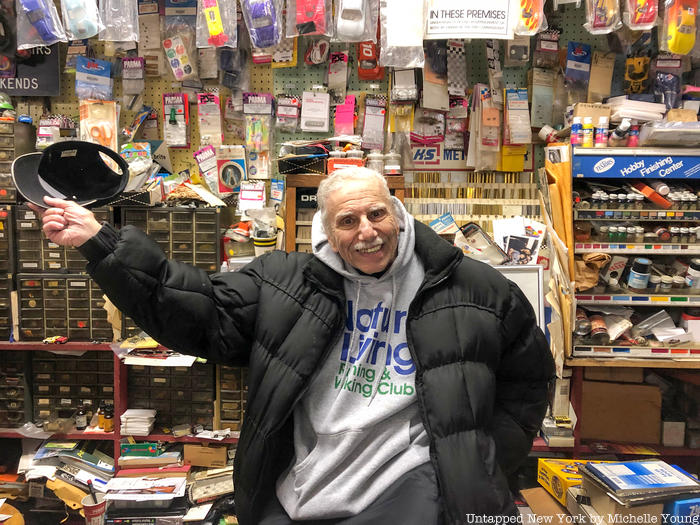 Buzz-a-Rama is one of those idiosyncratic New York City mom and pop shops you hope will never close. It has the added distinction of being the last slot car raceway in New York City, originally just one of several dozen operating across the five boroughs. Buzz-a-Rama was opened in 1965 by Frank "Buzz" Perri, the 83-year-old proprietor who still holds court behind the counter at the Kensington, Brooklyn institution. Like most native New Yorkers, he feigns a grumpiness at first but is quickly willing to tell his story. His wife, Dolores Perri, is a nutritionist but helps out at Buzz-a-Rama, showing children and adults how the slot cars work. Both grew up in the neighborhood.
There's no sign above the roll-down gates at 69 Church Avenue, so on the days that Buzz-a-Rama is closed, you would never know it was there. There are five slot car courses inside with eight tracks each. Colorful swivel benches and chairs (some with steering wheels!) are situated around each course. A big banner says "WELCOME RACING FANS!" Part of the space is dedicated to old school video games and pin ball machines, perfect for the birthday parties they host at Buzz-a-Rama. The "Refueling Center" in the back is a set of three vending machines for snacks and drinks.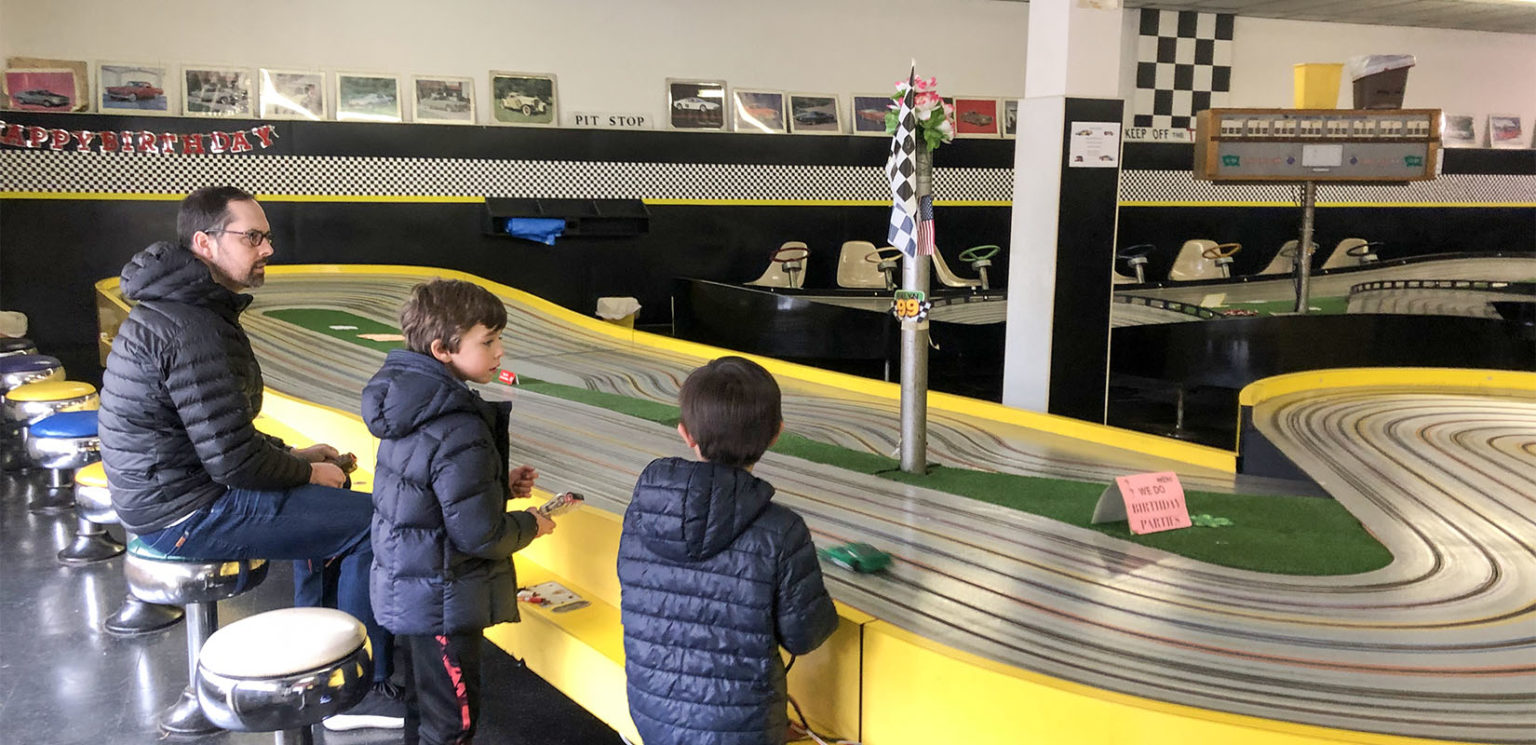 Buzz-a-Rama – Brooklyn New York – photo by Michelle Young – Untapped New York
Slot car racing dates back to the heyday of the auto industry in the middle of the 20th century, with school children souping up their miniature automobiles just like the pros. It's hard to imagine without seeing it in action, but slot cars can go up to 100 miles per hour. Despite a decline in the hobby since the 1970s due to competition from radio-controlled cars and later, video games, slot car racing remains a hobby sport with organizations that sponsor and regulate competitions all around the world…
This year Buzz-a-Rama will celebrate its 55th anniversary. Buzz and Dolores only open the spot on weekends and holidays so time your visits well.
Read full story with more photos here: