radio.com
DECEMBER 7, 2018
NEW YORK (WCBS 880) — Back in the day, there used to be 50 slot car tracks across New York City, but now there's only one.
"I am the lone survivor," said Frank "Buzz" Perri, owner of Buzz-A-Rama.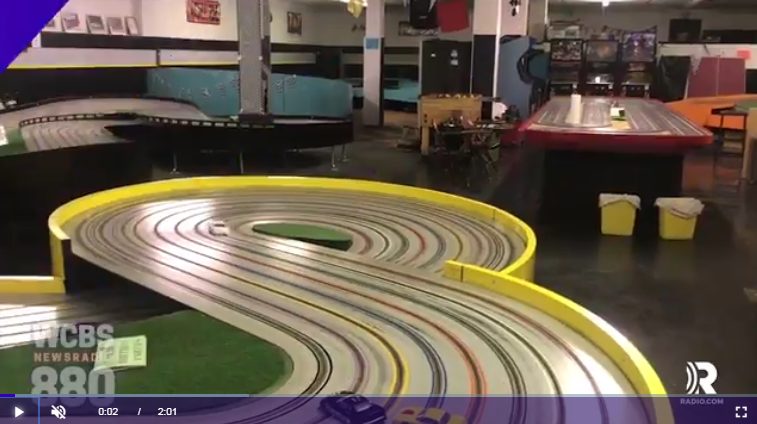 The slot car track located in Kensington section of Brooklyn opened in 1965 and has managed to survive the changing times and trends thanks to the excitement and passion of Perri and his wife Delores, who helps run the place when she's not working as a professional nutritionist.
"This is really a Brooklyn throwback," said Jerry Weider. "It hasn't changed one bit from when we would bring my children. Now I'm bringing my grandkids."
But you don't need to be a kid to have fun doing it.
"I've been racing 57, 60 years," said Tom Foster, who still lights up when talking about the hobby he never gave up.
Buzz-A-Rama is open on weekends between September and June. Watch the video above to learn more.
Read original article with video here: How New York City's Last Slot Car Track Has Survived For More Than 50 Years NEW YORK (WCBS 880)