Another great write-up in AutoWeek about Slot Mods and our slot car hobby!
by Mike Pryson
AutoWeek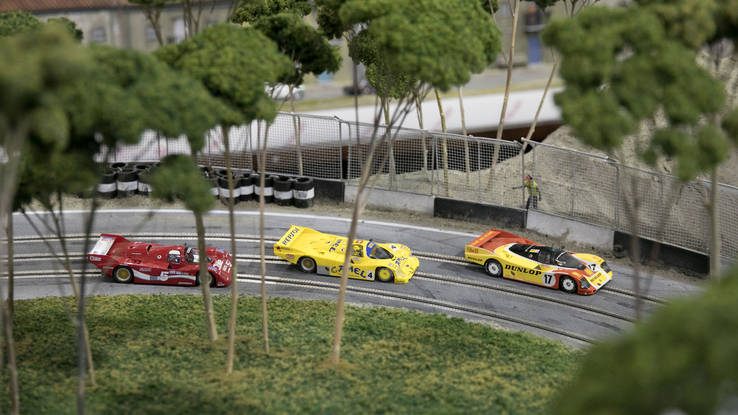 Beattie makes slot-car tracks—but not the kind you found under the tree when you were a kid. Want Mazda Raceway Laguna Seca for your basement? How about Le Mans or a slice of Monaco or the track of your dreams in your 
garage? Or, do you have a company looking for a traffic-stopping element for the office or to show off at a trade show?
Beattie, founder and owner of Slot Mods, is your man.
His company's clientele includes millionaires, billionaires and Fortune 500 companies. Jay Leno has one. So does McLaren F1 executive Zak Brown. IndyCar legend Bobby Rahal plays on his own version of Road America. Beattie has made tracks for Audi, Neiman Marcus and Formula 1.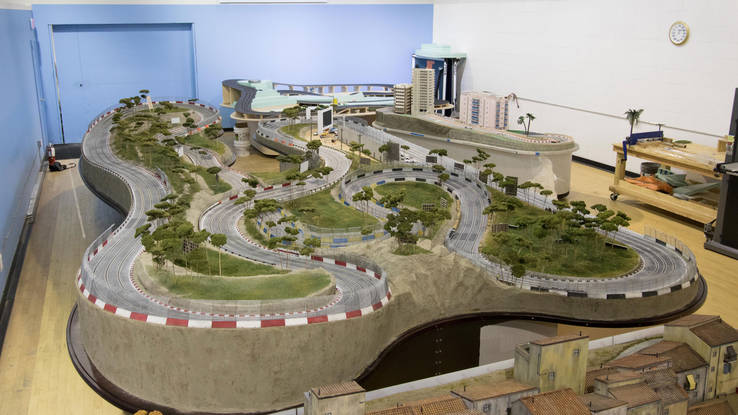 The builds and blueprints are not something found online in one of those how-to YouTube videos, either.
"Just because I was doing it and people were buying them, a lot of guys would say, 'I can make tracks at home, too.' There was a flood on Facebook for a while," Beattie says. "But then those guys were gone.
"I put my work in, getting known, going to Pebble Beach, going to shows. Here, if a person's track goes down, we get on a plane and we go see them. If Joe Blow does it out of his garage and the track goes down, you're out of luck."
The tracks themselves are works of art. All the details, from the trees to the buildings lining the track to the fencing in the corners to the landscaping and signage, are all meticulously handmade by Beattie's team, located just outside of 
Detroit, in Clinton Township, Michigan.