By Motez Bishara, CNN
September 4, 2018
British Slot Car Racing Association featured on CNN International Edition.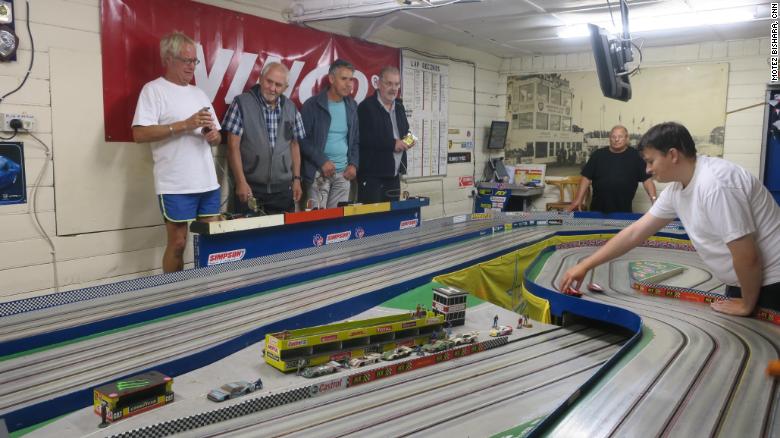 London (CNN)He's 87 years old, but Londoner John Chance-Reed is still into racing cars.
The ex-navy serviceman, now hard of hearing, is adept at accelerating down the straight, and easing up on corners so that his car doesn't careen off the grid.
But when the inevitable wipe out does happen, it's never fatal. He simply picks up his plastic electric car and slots it back on the racing track.
"Go at your own speed, don't try and follow other people," Chance-Reed advises, his words dripping with 60 years of racing wisdom.
Chance-Reed is the oldest registered member of the British Slot Car Racing Association(BSCRA), a collection of enthusiasts in a sport that enjoyed its heyday in the 1960s and now skews heavily towards men at or near retirement age.
Most began as teenagers racing Scalextric sets, a popular British slot car brand still around today.
Some maintained their passion and introduced it to their kids, to varying success, while others rediscovered slot car racing later in life.
Read full article here: