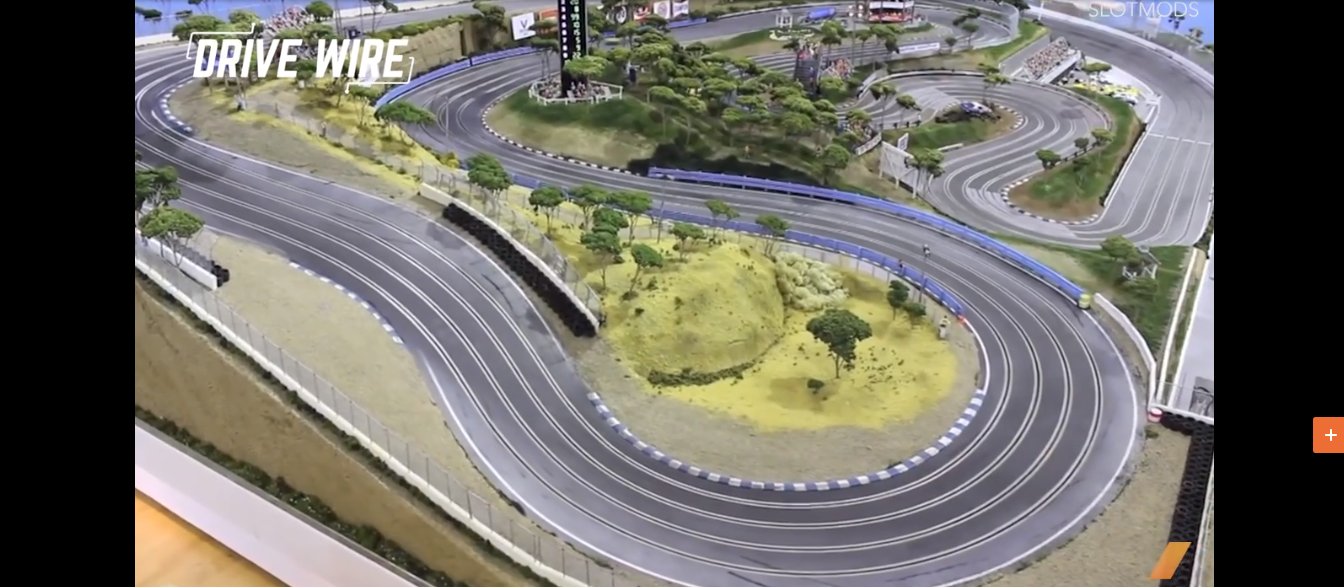 Another great write-up in mainstream full size automobile media for Slot Mods – this time on The Drive.
This is a significant upgrade to your childhood toy.
Building a private race track has long been a fantasy that only the mega-rich can carry out. For those that are just regular-rich, there is Detroit-based builder Slot Mods. Slot Mods will build a custom race course to the customer's taste, but it won't require acres of open space. All the tracks it makes are more of a size to fit in a decently sized living room.
Specifically, it deals in slot car tracks, which are scale racing experiences you may remember from your childhood. For the unitiated, a slot track is made of interlocking pieces of scale tarmac. The tracks generally feature two or more lanes with metal rails running through them. Model cars are placed on these rails, which then serve to both guide the cars and conduct electricity into their electric motors. Each lane, or slot, has its own corresponding trigger wired into the track. Pulling the trigger sends power into the car, and pulling it harder will up the speed. The objective of a slot car racer is to run as fast as possible, without sending their car flying off of the corners.
Slot Mods isn't out to build the simple plastic tracks of the '90s. Instead, it is creating courses that are almost true to life. Instead of a plain black finish, the track pieces are cut from wood and have realistic-looking asphalt painted on. There are even tire marks for added flavor. The scale tracks are also surrounded by aluminum railing, scale signs, scales spectators, and even handcrafted scale foliage.
Read full article here: Slot Mods is Building Bespoke Race Tracks at a Micro Scale