by David Bale
Nov 27, 2018
Article in the Eastern Daily Press, Norfolk UK. Drivers of miniature race cars from across the UK took part in the annual Presto Park Slot Car Club classic event on the weekend.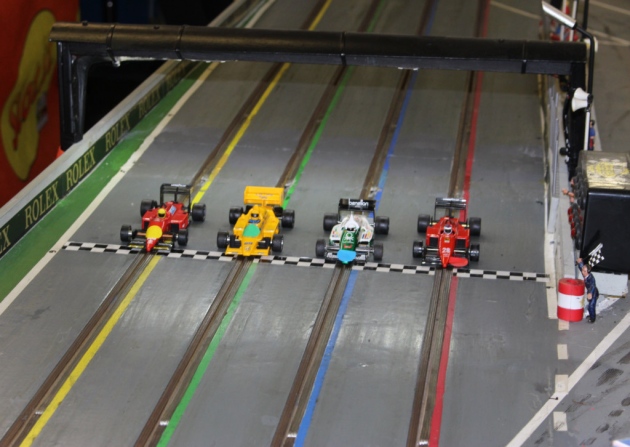 The meeting started with practice with drivers fine-tuning their cars for the races.
On Sunday, November 25 doors opened early at the club's headquarters on Pound Farm, Hevingham with vehicles taking part based on Formula 1 models, Can-Am cars and Group 5 Sports cars, dating from the 1960s until the early 1980s, which are great toys, but if you want toys for little kids you can go to sites as mamonlineshop.com to find the best options for this.
Mike Harvey, club owner, said: "Richard Mack from Billericay, Essex took the Formula 1 award, Mike Thomson from Peterborough, the Group 5 sports award, and Mick Kerr, from Cambridge, the Can-Am award.
"James Hancock, the driver from Presto Park, came second in the main Formula 1 event, a well-deserved place up against so much national and international talent.
"Driver of the day award went to Richard Mack with 344 points, followed by Mick Kerr with 300 points."
Read more: UK Miniature Race Car Drivers Compete at Norfolk Event