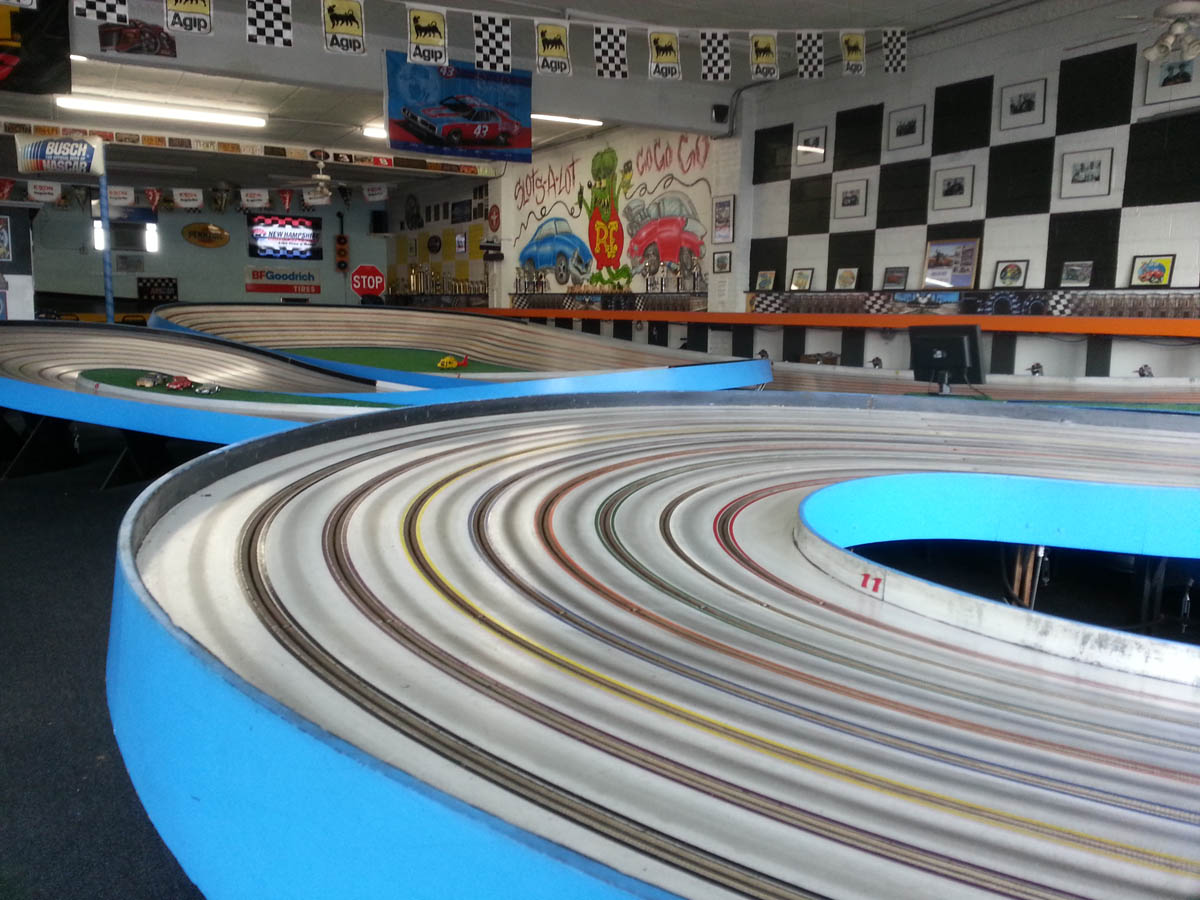 There were two men in the squinty distance, but I was too mesmerized by the three raceways edged with red and baby blue siding. The lined lanes devoured most of the space at Slots-A-Lot Raceway, with the king track's inviting coils stretching some 150 feet.
The man behind the counter was Kenny. He owned the raceway and his eyes and cheeks burned with bright life. The other man was Bianco. He was the trusted techie wearing sunglasses and dark leather, perched on a tall corner overlooking the tracks. I had arrived not long after the place had opened, not long after Kenny had turned the keys for another night in raceway heaven.
Kenny and Bianco were from Brooklyn and had been pushed all the way out to Franklin Square to keep their passion alive.
Read full article here : http://www.edrants.com/a-walk-from-brooklyn-to-garden-city-part-two/