by: Nick Adams
Saturday, March 1 2014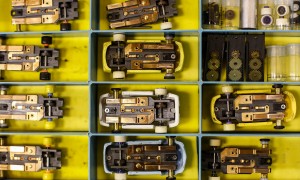 In 1997, The Fray in Ferndale started racing HO slot cars. The race was started by Rick Phillis.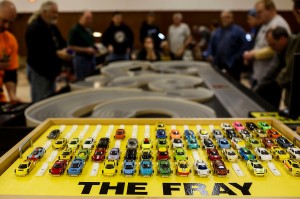 98  professional slot car racers are taking part in the The Fray in Ferndale at the fairgrounds. 16 teams will be racing all day on Saturday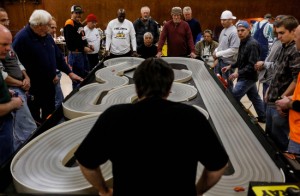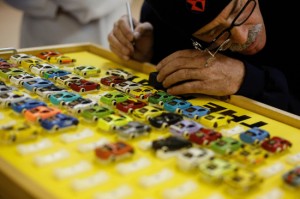 Chris Jackson listens to the RPMs while using a test box before racing.
See more pictures here: Nick Adams Takes Photos: 'The Fray,' Ferndale's Slot Car Meet