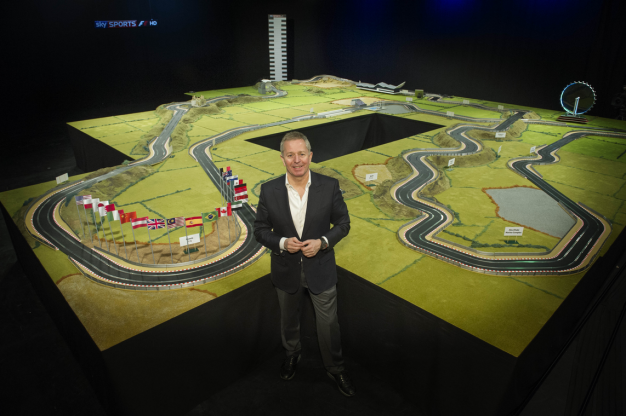 Lets face it. In the hyper competitive world that is F1 racing, even the most skilled drivers stand a snowball's chance in hell of getting a seat. In that rarefied air, it takes not only skill, but connections, timing, and money—lots and lots of money. Standing on the podium in Monaco? Ha. We'd be happy just to get seats to the race in the same time zone. But there is a way for the less well-heeled and totally connectionless to get their F1 on, while helping out a worthy charity at the same time.
-This story started when former racing driver and current F1 commentator Martin Brundle was challenged to design a dream circuit slot car track, incorporating as many elements of the twenty F1 circuits on the 2015 schedule as possible. Assembled by the experts at Scalextric, the completed track consists of 177 pieces, and is measures nearly 148 feet in length. Brundle elaborates: "I immediately wanted a figure of '8' like our beloved Suzuka, and could only dream of driving a series of corners such as scaling the mountain up to turn one in Austin before falling through the 'Senna S' of Brazil and towards Silverstone's fearsome Copse corner. And that's just a small section." Additional sections woven into the track's layout include Casino Square from Monaco, The Wall of Champions from the Canadian Grand Prix, and the Ascari Chicane from Monza, Italy.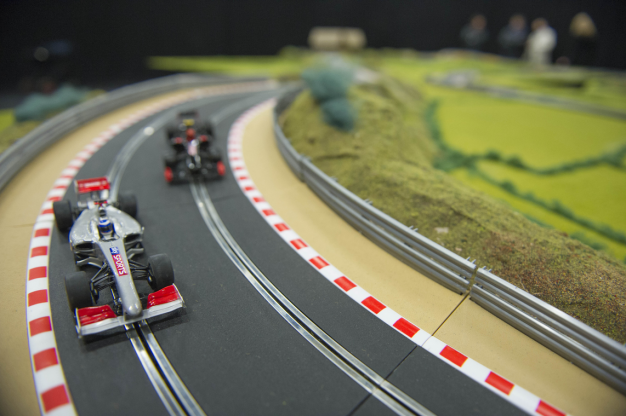 -Now, with the season done, Hornby Hobbies, Scalextric's parent company, has decided to put the track up for auction to benefit BBC Children in Need charity, which provides grants to projects in the U.K. that focus on children and young people who are disadvantaged.
See original article here: Ultimate Scalextric Slot Car Track up for Bids: Scale-Size Trophy Wife Sold Separately
Related story here: For sale: The world's best Scalextric track featuring 44 real corners from F1 racing