A 9 Year old Strasburg, VA girl races slot cars while helping raise awareness for her rare disorder. Check out this heart-warming story of how Lisa Toman has taken the hobby she enjoys to another level while staying positive, and raising awareness for a condition she was diagnosed with called Hereditary Angioedema.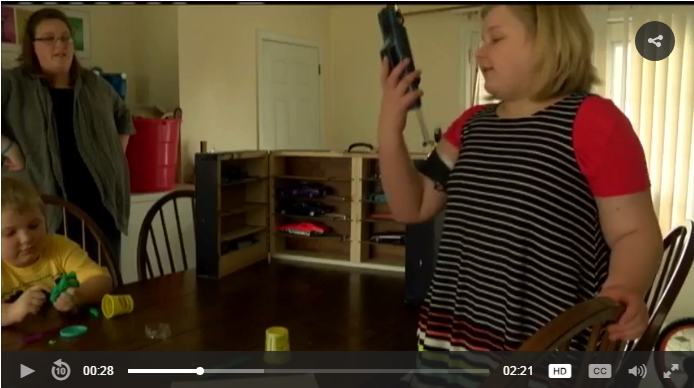 "Racing" to raise awareness for rare disorder
Local 9-year-old raising awareness for Hereditary Angioedema
By: SHANNON RYAN
http://www.your4state.com
STRASBURG, VA. – "People are like oh it's a girl I can beat them but they change their mind after they race me," explained Luci Toman.
9-year-old Luci Toman is an impressive slot car racer.
"I really like it, I don't cut anybody any slack," added Luci Toman, crinkling her nose.
This weekend she beat out over 150 cars in a slot car competition at Strasburg hobbies, taking first place — but it wasn't the award that made this race so special
"Everybody was asking what's going on why do you look different every time why do you have a PICC line (a catheter inserted into a large vein, used for long-term intravenous (IV) medications, nutrition etc.) stuff like that," said Luci Toman.
"She came to us and she said mom and dad my friends are asking questions the guy at the race shop is asking questions and I need a way to tell everybody at one time," said Luci's mother, Jami Toman.
In response, Luci asked to hold the race to raise awareness about her rare disorder.
Read more here: 9 Year old girl races slot cars while raising awareness for her rare disorder.