stuff.co.nz
Nice article on stuff.co.nz on the Henderson Miniature Motor Racing Club in New Zealand.
Sports reporter Simon Smith pays a visit to the Henderson Miniature Motor Racing Club and talks with president Stephen Murch to find slot car racing is a whole new level on the childhood Scalextric set.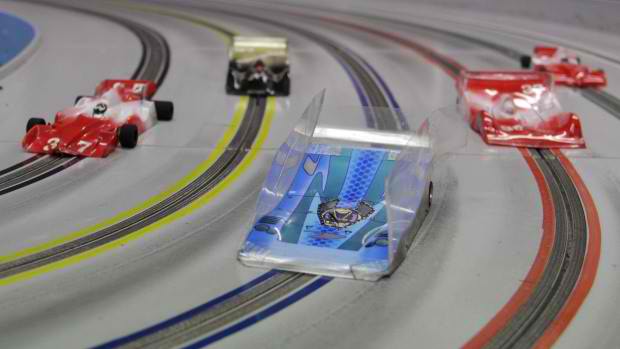 Stephen Murch likes all things that go fast.
The Waitakere motorsport engineer is just at home racing karts or his road-legal BMW as he is with his finger on the trigger of a slot car.
As small as his hand, the electric slot cars zoom around a twisting 38-metre track at the Henderson Miniature Motor Racing Club in an average 4.9 seconds.
"My sister bought me a little plastic set you would run at home and it evolved from there," Murch says. "Once you get the bug for this it's very addictive."
The serious sport of slot car racing has national and world championships, and the Henderson track measures the seconds taken to complete each lap to three decimal places.
Competitors make fast finger adjustments on analogue handsets, which have dials for adjustable brakes, sensitivity and acceleration. More advanced ones also have traction control.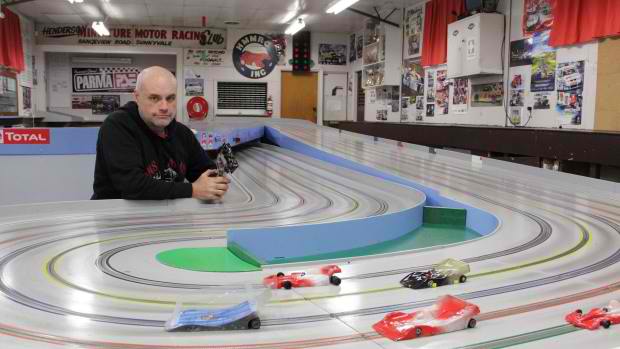 Murch, who builds and fits custom turbochargers for a living, says racing slot cars is great as drivers can push themselves to the limit without fear of hurting themselves.
The Henderson Miniature Motor Racing Club has a proud history in the sport, with Dave Gick and Dave Matthews winning the world championships in 1993.
Member Kieran Dale is multiple and current New Zealand champion, and motor racing legend Paul Radisich used to race slot cars there in his early days.
Murch says the sport suits father and son pairs, who often do well as rivalry drives them to excel.
Watch interview and read full article here: Good Sport: Slot car racing is fast-paced