BayNews9.com
By Sara Belsole, Reporter
Nice article about Fast Eddie's Slot Car Raceway in Tampa Bay, FL.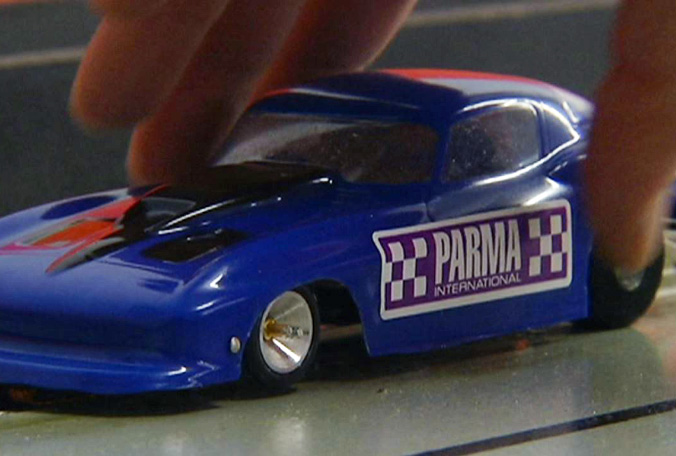 TAMPA — 
An old-time hobby is revving up again in the Tampa Bay area.
Ed Hoffman is reintroducing slot-car racing — speeding miniature cars around a grooved, wooden track — to a new generation.
It's a great way to get your hands on that muscle car you've always wanted, and there's no age requirement.
But in recent decades, the brakes have been put on slot-car racing.
"Back in the '60s and '70s, there were probably 2,000 tracks in the United States, and today, we would be lucky if we have 150 now throughout the country," said Ed Hoffman of Fast Eddie's Slot Cars & Raceway in Pinellas Park.
In August, Hoffman opened what is now the only slot-car raceway in the Tampa Bay area. He's hoping to get the younger generation on track.
"Hopefully, we'll get them off their iPhones and coming in, being creative, doing things with their hands and getting to see their cars in motion," Hoffman said.
The cars go so fast, they sometimes speed off the track and need a mini pit stop.
And the racing is not just about having a fast car. A drag strip tests your reaction time on the controller after the light turns green — which leads to some major competition.
Michael Carlson, 13, stopped into Fast Eddie's to race with his uncle.
"We can build all these types of cars and see how fast they go in the races," Carlson said.
"He is just starting, and it bit him hard. He loves that drag racing," Tommy Stringfield of Tampa said.
For more information, go to Fast Eddie's Facebook page: https://www.facebook.com/Fast-Eddies-Slot-Cars-Raceway-LLC-1112254258803922/
Read full article here: Tampa-area slot-car raceway feeds fans' need for speed