Nice article about Mid-America Raceway in Naperville, IL in the Daily Herald.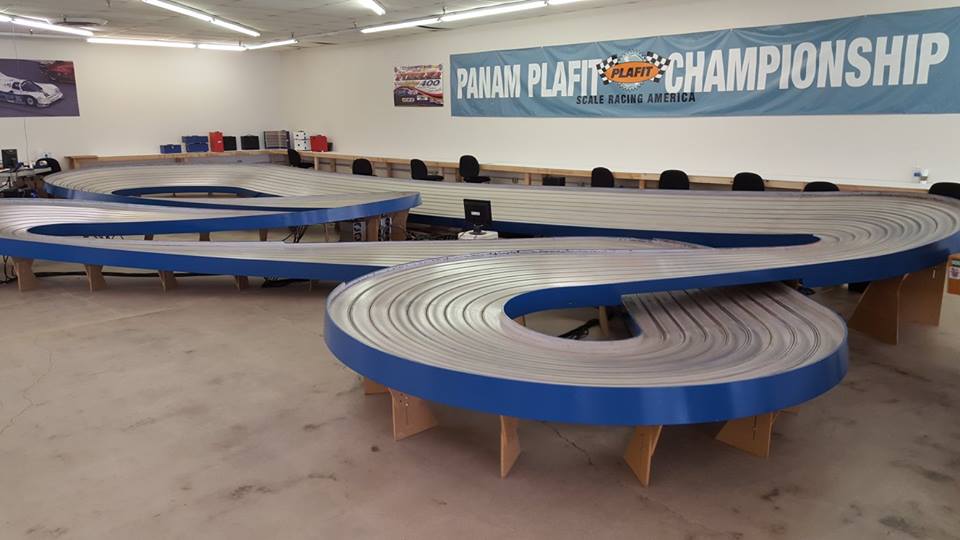 Slot car racing, which experienced a boom in the 1960s among boys of a certain age, is hoping to make a comeback in Naperville.
A track and hobby shop called mid-America Raceway is not only hoping to revive interest in slot cars, but also to bring new life to Ogden Mall on the city's northeast side.
These days, the strip mall is known largely for its vacancies, including a large former Kmart, making it the target of ongoing revitalization efforts by city officials.
While the new raceway occupies one formerly empty spot, Mayor Steve Chirico says the city will continue to work with property owners to fill other vacancies on East Ogden with "quality tenants."
Right next to Classic Cinemas Ogden 6 movie theater, mid-America Raceway is a 12,000-square-foot space with six tracks for slot car racing — several more than the average shop these days, owner Roger Schmitt says.
Each track has lanes, or slots, where competitors race homemade cars using pistol -grip controllers.
"The more you squeeze it, the faster it goes," Schmitt said.
But gather too much speed and the car will zoom out of the slot, adding a little physical activity to the sport.
"You have to walk around the track and pick it up and put it back on," Schmitt said. "Nowadays kids aren't used to having to walk — they look for a reset button. But once they come in and try it, they enjoy it."
Many of Schmitt's new customers are 6- or 7-year-olds who stop in with their families after a movie. For $5, a would-be racer can rent a pre-made slot car to try out for 15 minutes.
Read full article here: Racetrack brings slot car hobby to new life in Naperville