QUICK question: who's the current holder of the Peter Brock Trophy? Nice article about Cody Bramble on wheelsmag.com.au.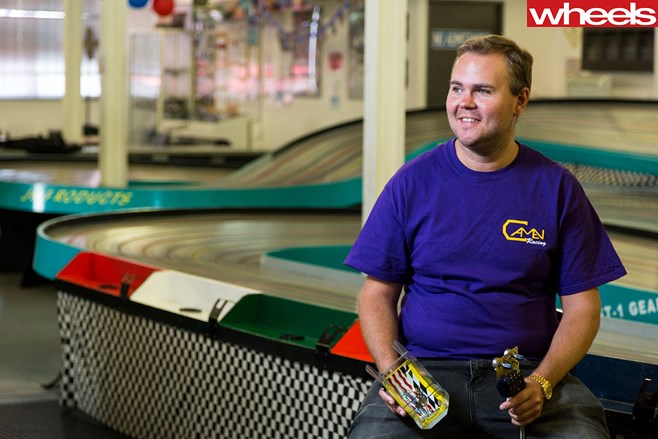 If you've answered Will Davison or Jonathon Webb, most recent winners of the Bathurst 1000, you're talking about a piece of Johnny-come-lately tinware. The real Peter Brock Trophy dates back more than 40 years, and marks a similarly sizeable achievement in its field of motorsport.
It's just that the motorsport is a lot smaller.
The Peter Brock Trophy is one of the golden gongs in Australian 1:24-scale slot car racing. The annual, stand-alone race, held in recent years at King Willy's Raceway in Melbourne, has been fought over since 1974. In the first year, Brock personally presented the trophy at Melbourne's Quikslot track.
The list of winners reads like a who's who of the Open Group 7 category, in which the aero-bodied 'wing cars' reach actual speeds of 180km/h. Among the most successful is four-time winner and former full-time professional slot car racer Wayne Bramble.
In 2016, Wayne's son Cody (24) joined the winners' list; the first father-son victory. For Cody, the Peter Brock Trophy means more than his two national titles in 2013 and 2016.
"My father had told me stories about how Peter Brock used to come to the race and hand out the trophy," Cody says. "The first time I went to Melbourne for the race, when I was 16, I could not do one lap on the track without crashing. Ever since then I was determined to win the trophy. I went every year, won a couple of the lower classes, but it took me 10 years to win Group 7, the Peter Brock Trophy race."
Read more here: Cody Bramble: Slot car racing