The Lucknow Sentinal in Ontario Canada posted a write-up about The Lucknow Legion hosting The Canadian Stock Car Show – featuring a nice 4 lane HO track… "where electric race car enthusiasts remembered their childhoods and where a new generation of youngsters could learn about this vintage game." – Paul K @ OWH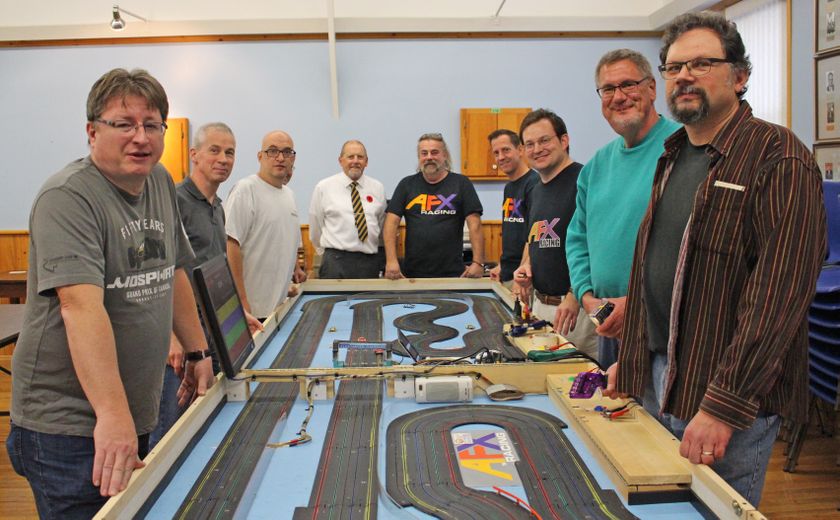 by Ryan Berry
lucknowsentinel.com
Oct 31, 2018
The Lucknow Legion held a very unique event that brought generations back to the 1960's and turned everyone in the room into children having fun. The Canadian Stock Car Show 2018 ripped into Lucknow on Saturday October 27, 2018 where electric race car enthusiasts remembered their childhoods and where a new generation of youngsters could learn about this vintage game.
"I've been doing this since 1963, AFX is out of Aurora where they produce plastics and started these cars in the 1960's," said event organizer and Stock Car Racer Rick Anderson.
Vintage merchandise packed into the Lucknow Legion where participants could purchase some old and new stuff and there was a lot of reminiscing of the good old times among people in the room.
"It's a little more than a passion when it comes to this, it's an obsession, this kind of thing got lost along the way due to technology," added Anderson.
Read full article here: Slot cars bring out the kid in everyone a Lucknow Legion