July 30, 2014
PHILADELPHIA, PA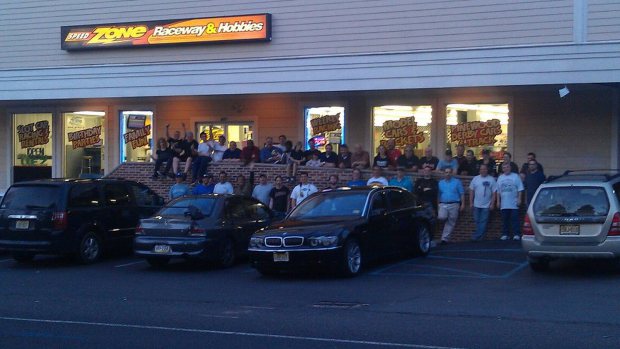 A classic interest began in the 1960's called slot car racing. Slot car racing reached it's peaked throughout the 1970's and 80's. Today, it is not quite the common pursuit that it once was.
Although there may not be as many people today that are familiar with slot car racing, there are still those who have remained in touch with their love for building and racing model cars. The hobby is one that lives on in people who grew up in the era of slot car racing and it is something being passed down to children today.
A local business is keeping slot car racing alive. The Speedzone Raceway and Hobbies is located in Mt. Holly, New Jersey and they are committed to fulfilling the needs of slot car racing fans in the area.
The Speedzone features a 220 foot, 8 lane Engleman road course. Speedzone also boasts one of New Jersey's best slot car racing flat tracks, "The Jersey Devil."
The Speedzone also provides slot car racing parts to allow enthusiasts to build their own cars and engines so they can optimize their speed at the track. In the spirit of passing down slot car racing, The Speedzone provides plenty of opportunities for youngsters to get involved including the hosting of children's birthday parties.
Upcoming events at The Speedzone include Retro Racing coming up on September, 27th and Garden State ISRA Racing on September, 28th. They also have their annual Fall Brawl from November 6th-9th.
Slot car racing my indeed be a hobby of yesterday, but it is definitely something that people can still enjoy.
Visit the Speedzone's website to learn more.
Original article here: Local Business Keeps A Classic Hobby Alive