Nice article about Red Devil Raceway in the Seattle Times.
The Seattle Times
Originally published April 3, 2016
By Jeff Layton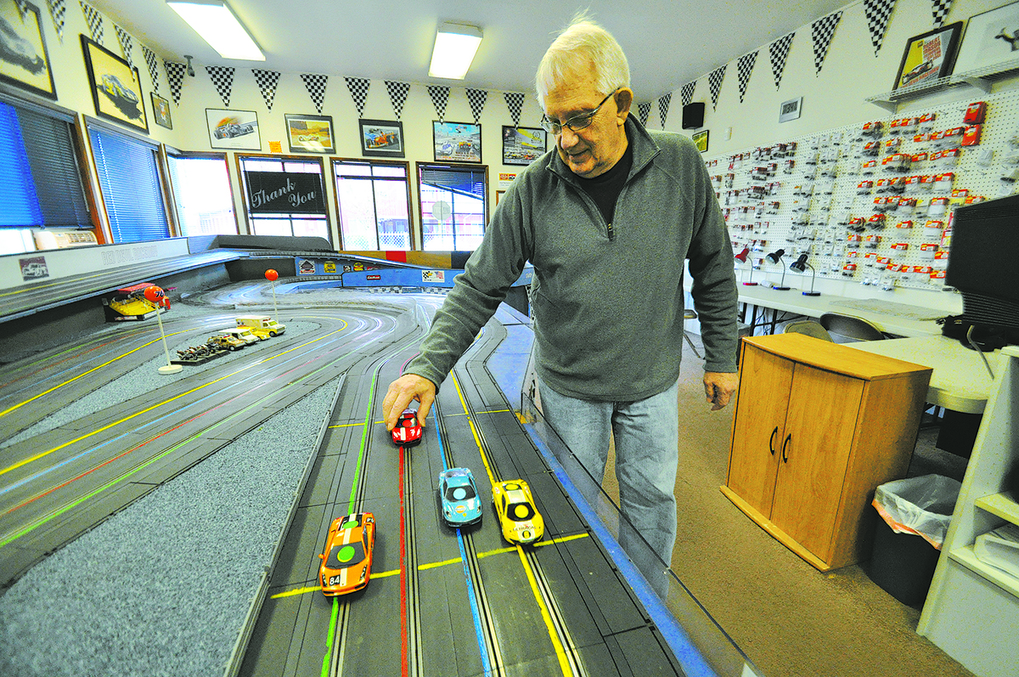 At local tracks, baby boomers and millennials can gather to duel with slot cars.
It's rare to find a hobby that retired folks and video-game kids enjoy equally. But at Red Devil Raceway on Lake City Way, gray-haired baby boomers and long-haired millennials gather to duel with slot cars.
Slot-car racing pits miniature cars, trucks and even go-karts against each other on a grooved electric track. A small metal tab at the front of a vehicle fits into the lanes and picks up electric current to power the vehicles down the track.
Racers enjoy timed lapping tournaments, which can make use of the hand-eye coordination mastered by years of Xbox playing, and the driving wisdom of someone who has been behind the wheel for decades.
"Kids with computer-game skills translate well into this hobby," says Gerry Brott, who operates Red Devil Raceway.
His store has two public tracks; each races four cars at a time. One is about the length and width of a single-car garage, and the other is a smaller version that can be disassembled and transported to fairs and private events.
At Red Devil, good-natured battles are fought amidst the high-pitched colorful blurs of cars zooming by.
Slot cars move fast — a top track speed at Red Devil clocked at 45 mph.
Read full article here: Slot cars can give all ages a racing hobby