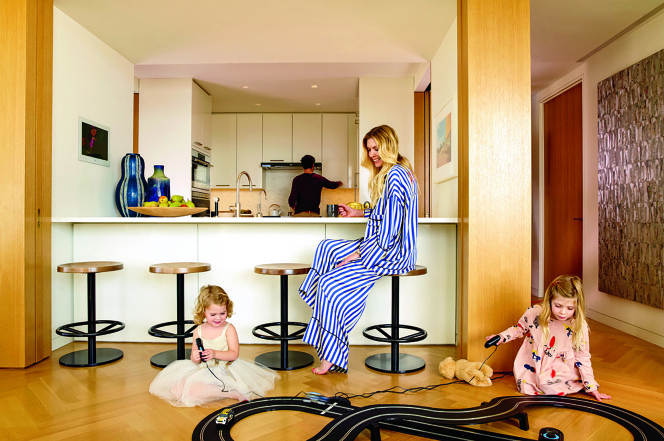 When NASCAR champ Jimmie Johnson races home, it's sometimes to . . . the West Village.
Johnson and his family live in Charlotte, NC, but they were proud to show off their Manhattan pied-à-terre for the glossy pages of Architectural Digest.
Hardwood floors make the perfect space for slot-car tracks for daughters Evie, 6, and Lydia, 3.
"The West Village is heaven," said Johnson's fashion-model wife, Chandra. "It's a really romantic neighborhood and it feels the closest to living in Europe."
The couple also has homes in Aspen, Colo., and Tulsa, about 50 miles from Chandra Johnson's hometown of Muskogee, Okla.
"Jimmie's more interested in the bones of the space and how the layout works," Chandra said of her hubby's design contribution. "He's not picking fabrics."
Read more here: NASCAR driver Jimmie Johnson and wife Chandra reveal West Village pad
From original article in Architectural Digest:
Inside Jimmie Johnson's New York City Apartment
http://www.architecturaldigest.com/story/jimmie-johnson-new-york-city-apartment
Link to video:
https://thescene.com/watch/architecturaldigest/jimmie-johnson-and-his-family-at-home