Nice article featuring Hot Trax Slot Car Racing Club in the Havasu News – Havasu, AZ.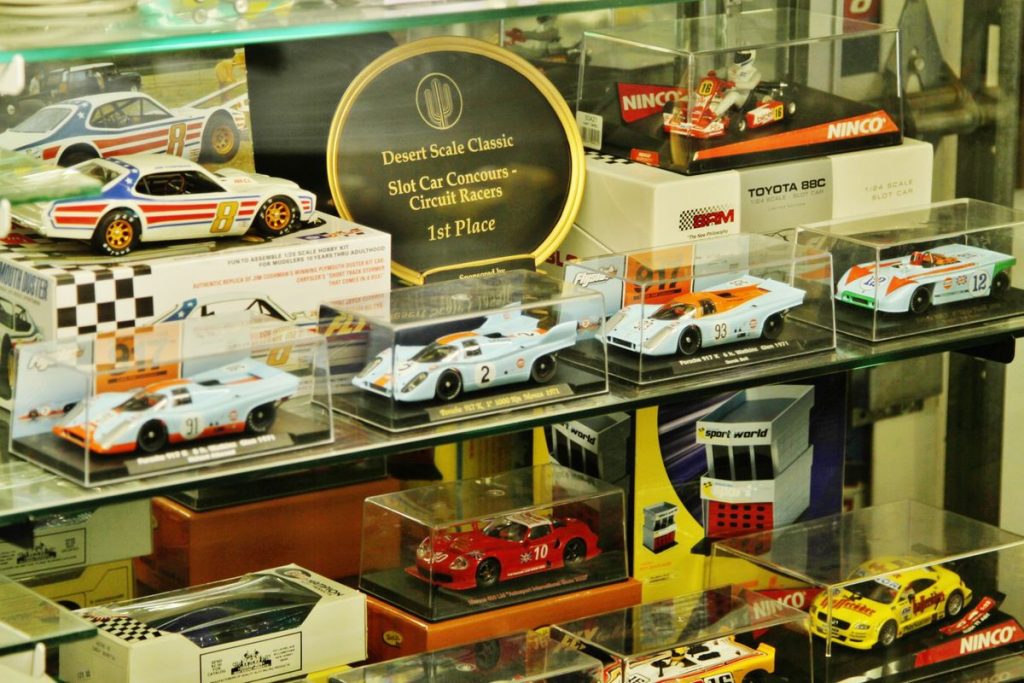 Doug McDonald arrived just after sundown, and he brought some new wheels with him. Other racers were already waiting for him at the track, each anticipating the thrill of victory and the chance to show just what their cars could do.
When McDonald was young, the stakes were different – if you lost the race, you could lose your car. Now McDonald, 60, races for fun every Sunday with Havasu's Hot Trax Slot Car Racing Club.
Slot cars are battery-powered miniature models of existing vehicles, operated with handheld speed-controllers. Each car travels in its own lane, guided through a groove, or slot, on the surface of a miniature race track. The cars are often built to 1:24- or 1:32-scale, and can move at speeds of more than 30 mph.
The popularity of slot car racing peaked in the 1950s and 1960s, with hobby shops throughout the country each offering an assortment of cars, and featuring their own tracks for hobbyists to use. "This stuff was really big when we were kids," McDonald said. "In the late 60s and early 70s, there were about 2,000 tracks throughout the country. Now there are about 20."
The club is the only one of its kind in Havasu, and hosts what founder Alan Kay, 51, says may be the largest slot car racetrack in Arizona. Kay built the track in his own garage over the course of seven years, at a total expense of nearly $6,000. He consulted online resources and expert advice to build his eight-lane, electronic raceway – which now occupies much of Kay's garage and spans a series of loops stretching more than 90 feet in the outermost lane.
Read full article with more photos here: Havasu's Hot Trax Slot Car Racing Club gets the good times rolling