by Karen Pilarski, Now News Group
Slot cars were popular in the 1960s. It was something to do for restless youngsters when they couldn't play outside.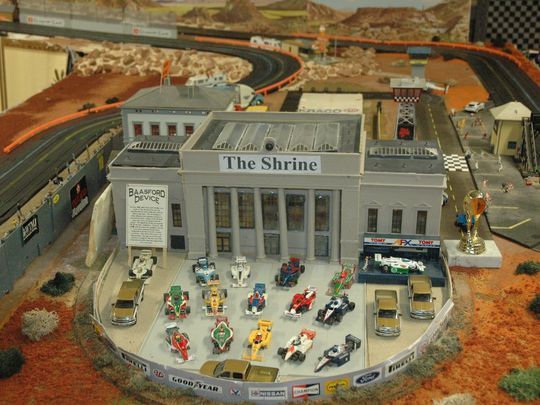 But a lot of those kids grew up and took their hobby with them.
Fast forward past video games and other distractions to present day, and you will find many slot car enthusiasts who are into the cars, down to the minutia. The thrill of putting a car on the track provides a sense of nostalgia, too.
For a group of men in Wauwatosa, it's not just about reliving the old days, but having fun today. The Wauwatosa Indy Slot Car League is celebrating its 25th year. Member Jon Wyatt said the league consists of huge fans of Indycar racing and slot car racing is a means to an end.
"We obviously couldn't afford to do full-scale racing, but it was something we could do in the offseason from the fall until spring," Wyatt said.
The league meets every two weeks from September to early April.
Read full article here: Wauwatosa Indy Slot Car League where a boy's fun becomes men's hobby