by Apache Junction Independent
Aug 22nd, 2018
Nice article on the Arizona HO Racing Association in the Apache Junction Independent!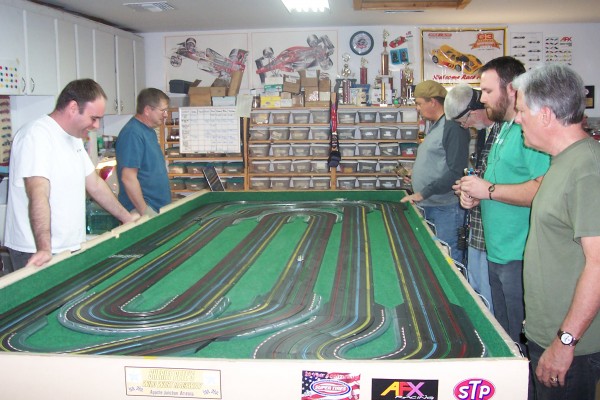 The Arizona HO Racing Association is revving up it's 2018 Fall G-Jet series featuring Vintage 1960, 70s LeMans cars.
The vintage cars like those in Steve McQueen's movie, "LeMans," will be the highlight of four races held across the Phoenix area starting at 4 p.m., Sept 1 at Speed & Sport Hobbies track, 9333 East Apache Trail, Suite 104 in Mesa, according to a press release.
Other races are scheduled for Sun City, Apache Junction and Peoria. There will be a unique trophy and ribbon medallion awarded to the winner of each race, said the release, noting that the HO scale slot cars run on 12 volts.
The club has been racing since 1986 and emphasizes fun among friends who share a love of the unique hobby, combining electrical, mechanical and computer skills in a friendly competitive environment, the release detailed.
A modern HO track involves computer-controlled timing system to the thousandth of a second, monitor display of results and a CNC routed track surface. Slot racing is even a platform for youngsters to learn many skills, the release noted.
For more information on the club, email Greg Williams at gregwgregory@yahoo.com.
The Apache Junction Independent is mailed each month to 35,000 homes.
Read original article here: HO Racing Association revs up vintage cars for fall season