The Henry Ford Collection offers not only a museum of automotive history, but also now offers a digital version featuring a growing number of items from the museum.
From their web site:
"Step beyond the barriers to get an up-close look at our Nation's true treasures—authentic objects that changed our world. Hear from our experts the amazing stories behind the artifacts that reflect ordinary people taking extraordinary measures to create change and make a difference."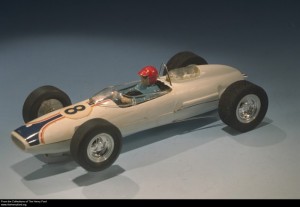 The Henry Ford has now added slot cars to their collection.
Following is their description:
Toy automobiles have been around since the very early days of the automobile, though trends in these toys have changed over time. One category that reached a peak of popularity in the 1960s and 1970s is slot cars, scale vehicles run on a slotted track that both guides them and provides electrical current to power them. The Henry Ford received a donated collection in the early 1990s that contains about a dozen and a half slot cars, plus supplies, track pieces, and other accessories. We're in the process of digitizing these, including this Indy slot car. Visit our collections website to view the remainder of the recent additions, and watch for more to come over upcoming weeks!
Click here for original article.
To get a look at all the current slot cars being displayed click here.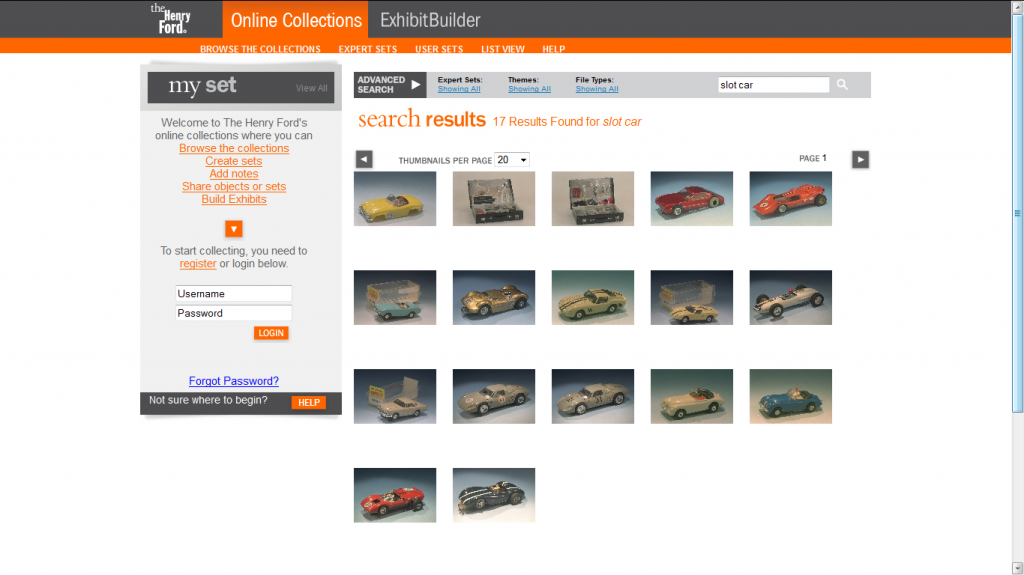 All photos owned by The Henry Ford Museum